7/19/2012
A quick chat with Smokey Robinson
By Mikael Wood, Special to the Los Angeles Times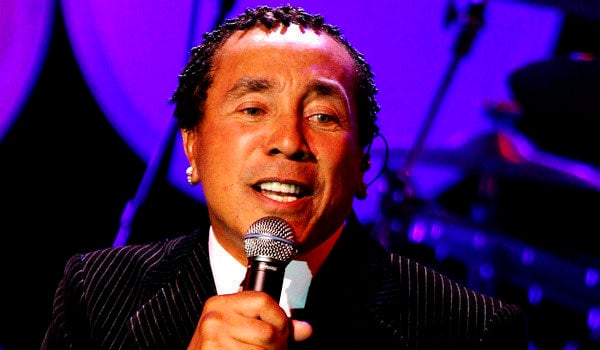 Smokey Robinson refers to himself on his Twitter feed as "Singer, Poet, Philanthropist." But when Pop & Hiss reached the soul-music legend Monday morning shortly before a rehearsal for his two-night stand this weekend at the Hollywood Bowl, we also found him to be sentimental, worldly and a prodigious user of first names.
Forty years ago today, you played your final show with the Miracles in Washington, D.C. Does that seem like another lifetime to you now?
It does and it doesn't, Mikael. It feels very remote, but on the other hand, it feels like the time since has gone by overnight.
What comes to mind when you think about that period?
The fact that we had so many wonderful theaters all over the country, you know? There was a circuit of little venues that everybody played, Mikael, and that type of showbiz atmosphere doesn't really exist anymore. That's why I'm so happy that the Apollo [in New York City] is still standing. That's a landmark, man — a proving ground for the Miracles and for so many other black artists.
What can audiences expect at the Bowl on Friday and Saturday?
Everything! We play for 21/2, three hours, so there's new stuff, old stuff and in-between stuff.
You made a beautiful album of standards in 2006. Do you think you'll return to that music?
I've got a whole other album of that music in the can, Mikael. We recorded 25 tunes when we did that record, so there's a bunch left. Those songs are precious to me; that's how I grew up. The first voice I remember hearing is Sarah Vaughan.
Is a new studio album on the way?
Right now, I'm working on two — one in English and one in Spanish. The last four years I've been learning Spanish, and I'm so in love with the language. I've written a few songs, and I've recorded a few of the old Spanish standards.
Last month, you announced Smoke Alarm, a system by which you'll use Twitter to raise money for various humanitarian concerns. What issues do you envision addressing?
A lot of people are tackling this same cause, but there are villages in Africa that don't have any source of water. People have to go miles and miles and miles just to get drinking water. That's gonna be one of the first, for sure.
calendar@latimes.com
Back to News