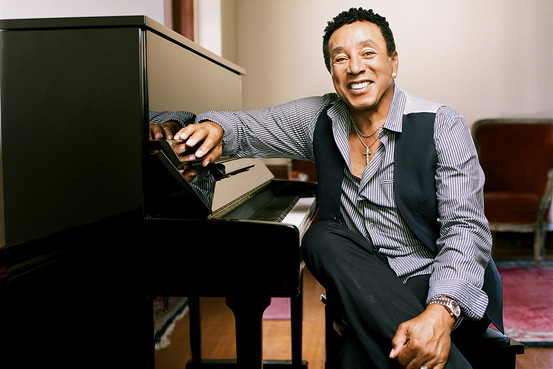 Smokey Robinson co-wrote "Ain't That Peculiar" for Marvin Gaye nearly 50 years ago, now he revisits the song with help from James Taylor in a new version that premieres today on Speakeasy.
This rendition of the soul classic takes on a rootsier vibe that suits Taylor, who sings first before Robinson comes in. "He always loved that song," Robinson said of Taylor in a soundbite made available to the press. "So when they gave him the choice of a song of mine that he wanted to sing, he picked 'Ain't That Peculiar.'"The track is from "Smokey and Friends," a new album of duets that also includesElton John, Steven Tyler of Aerosmith,Sheryl Crow, John Mayer, Mary J. Blige and Cee Lo Green. ProducerRandy Jackson let the guest vocalists send him their interpretation of the songs, and arranged the tracks around what they sent, said Robinson, who described Taylor's take on "Ain't That Peculiar" as "funk-rock." "It's not at all like Marvin's version," Robinson said. "And it's great."
"Smokey and Friends" is due Aug. 19 on Verve Records, and is available for pre-order here. What do you think of this version of "Ain't That Peculiar?" Leave your thoughts in the comments.
For more music news, follow @erdanton.
http://blogs.wsj.com/speakeasy/2014/08/05/smokey-robinson-james-taylor-team-on-aint-that-peculiar-exclusive-song-premiere/