6/8/2022
Smokey Robinson On His Early Days, Motown Years And Musical Gifts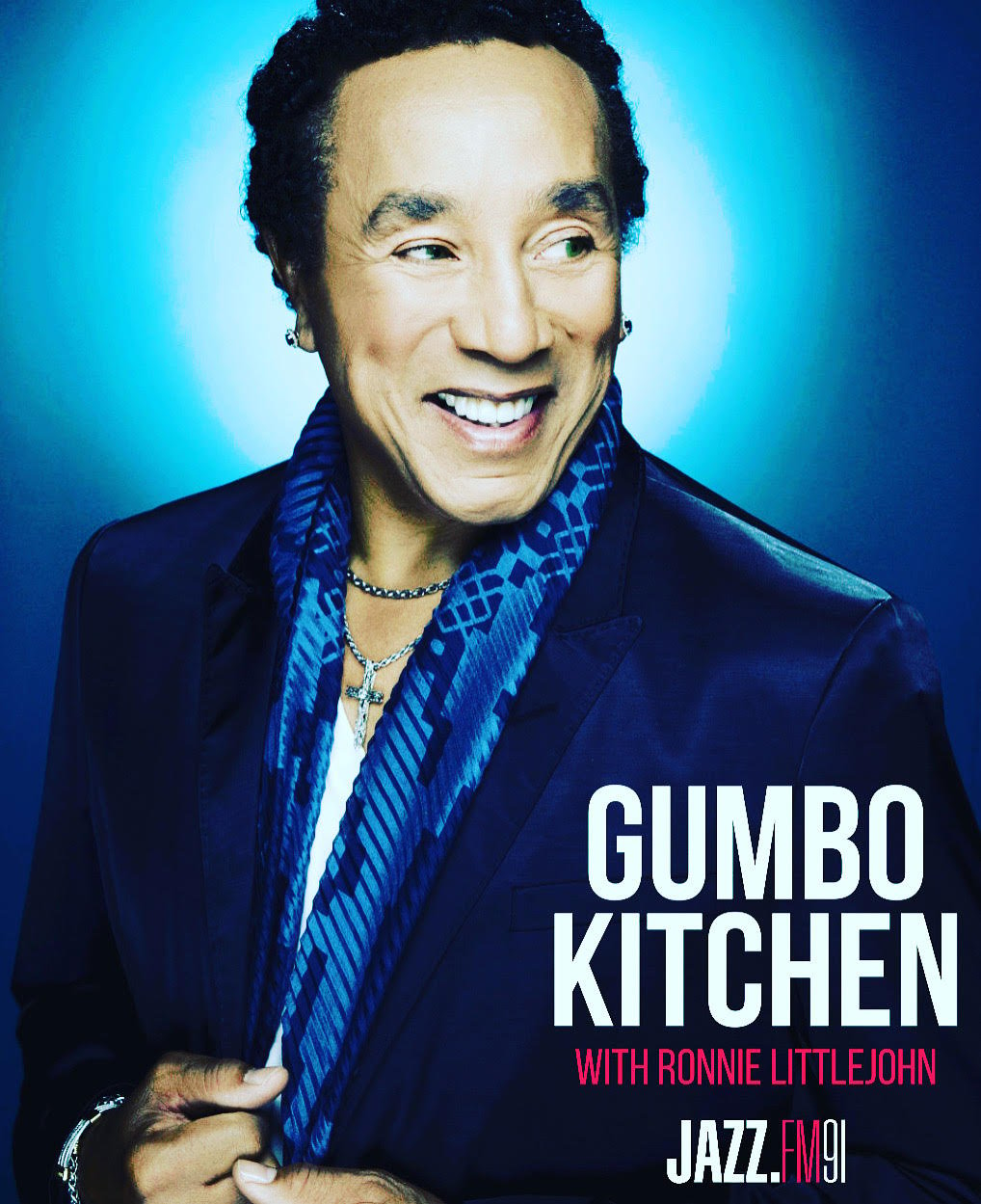 Smokey Robinson is a man whose work is synonymous with love — undying love, unrequited love, passionate love.
His name is also synonymous with Motown Records as the leader of The Miracles, as a solo artist, as a songwriter and producer, and as a founding father of the legendary record label. He was inducted into the Rock & Roll Hall of Fame in 1987 and was awarded the Library of Congress Gershwin Prize in 2016 for his contributions to popular music.
Smokey Robinson plays Meridian Hall in Toronto on June 28.
The 82-year-old music legend joined us in the Gumbo Kitchen to talk about his early years, his time at Motown and his gift for songwriting.
I saw you a few years ago and it was like seeing a 20-year-old Smokey Robinson. What's your secret?
My secret is that I just try to take care of myself, man. Right now, I'm just finishing my morning workout. I just try to take care of myself, man.
When I interview heroes of mine, I can usually tell what they listened to when they were a kid. I don't have a clue with you. What was playing in your house as a child?
I grew up in a house where there was always — and I mean always — music. My mom played Muddy Waters and B.B. King and Little Walter and all those blues singers. She played the Ward Sisters and the Five Blind Boys [of Alabama], all the gospel stuff. Some days, she'd be playing Chopin, Bach and Beethoven. I had two older sisters who were always playing bebop music or jazz. They played Sarah Vaughan, Dizzy Gillespie, Frank Sinatra, Count Basie and people like that. I had a great dose of music growing up. I had everybody.
Most of the musicians playing on your Motown recordings were jazz guys, right?
Yes, yes, they were. I want to say this to all the young musicians out there: Learn to read music. It's your best asset as a musician. You can always get a job if you can read your music.
Bob Dylan called you America's greatest living poet. I think he's got a point. Where did this gift come from?
I don't know, man. I just think these gifts are gifts from God. God gives everybody a gift. Some people never discover their gift. Some people get their gift and squander it. Some people get their gift and don't know what to do with it. But God gives everybody a gift, and one of the gifts he gave me is to be able to rhyme.
When I was single and trying to get ladies back to my house, there were certain artists you could put on — and Smokey Robinson was one of them. Do you ever have people come up to you and say you were responsible for them being born?
Yes, yes, I do, man! I just tell them they owe me! It's a beautiful thing. It makes me feel good.
One of the things that fascinates me are the old "quality control meetings," as you'd call them, at Motown Records. You'd be in a boardroom and you'd play a newly recorded song and vote on whether they think it's a hit. Berry Gordy said they were loving meetings, but vicious.
Yes they were. Berry had this phrase that he came up with and posted on the office wall: "Competition breeds success." So, he wanted us to be competitive. We had those Monday morning meetings that started at 9 a.m. — if you got there at 9:01, you were locked out. No one was allowed in those meetings except for the creative people — the producers and the writers of the songs. All of the producers and writers had access to all of the artists, which was unusual. If you had a song that one of the artists liked, you were free to record it. No matter who had the last hit with that artist, you were free to record that artist if that artist liked your song. So, we would go into Berry's office on Monday mornings, and everybody who had done something that week would play their music, and then we'd critique it. That's how we did it, because we were in competition with each other, but we still wanted each other to have success in music. That's one of the reasons Motown was so successful, because we had that kind of policy and that camaraderie. We were the Motown family. People think that was mythical, but we were the Motown family.
Read more on JAZZ.FM91.
Back to News